While Cayman may be small, it is lucky enough to benefit from many non-profit groups that help promote health and wellness. They all raise public awareness about varying health issues, and most provide valuable support and specialist programs for those already suffering from existing medical conditions.
Have a Heart Cayman Islands
Have a Heart Cayman Islands is one of the newest charities in the Cayman Islands, and is associated with Health City Cayman Islands in East End. They assist in providing free surgery to children suffering from heart conditions who may not otherwise have access to treatment for economic or logistical reasons. The charity helps facilitate and cover the costs of the procedures as well as fund travel expenses, accommodation and any aftercare.
Through partnerships with both Caymanian and international agencies and individuals, Have a Heart are able to manage the logistics of providing surgery for children and allow a guardian to accompany them on their life-changing journey. All money donated and raised goes towards helping patients, with not a cent paying for overheads or administrative costs. The charity has so far helped more than 200 children from 20 nations receive life-saving cardiac surgery, and aims to help as many children as possible in the years to come.
Website: www.haveaheartcayman.com
Phone: (345) 526-2185
Email: [email protected]
Heart Fund
The Cayman Heart Fund (CHF) was founded in 2007 by Suzy Soto, a well-known hotelier and restaurant owner who suffers from a heart condition herself. The CHF's main goal is to educate the public about the risks of heart disease, which is the most common health problem in the Cayman Islands. So far they have helped provide easier access to life-saving equipment, raised money for a new ambulance and campaigned to reduce the number of cardiovascular cases by increasing awareness of heart disease and influencing the public to practice healthier lifestyles.
The CHF organize many events throughout the year to raise money and awareness for their causes, including an annual Red Dress gala, the Paddle for Hearts Challenge and their annual medical symposium. The charity celebrated its 10th anniversary in 2017 with a celebration at Government House.
Website: www.caymanheartfund.com
Phone: (345) 916-6324
Email: [email protected]
HospiceCare

Cayman HospiceCare (CHC) is the nation's leading source of end-of-life care for those living with cancer or other terminal illnesses. As well as providing comfortable and dignified free care, they also offer support to families affected by a recent loss. HospiceCare rely on donations, with events such as their annual CHC Bash, Burns Supper and Flag Day helping to raise money and awareness. They additionally take part in and have hosted the Caribbean Palliative Care and Hospice Conference.
The CHC run several volunteer programs, including their clinical program which allows volunteers to assist patients with transportation and running errands as well as provide companionship to those without family of their own. They also have a bereavement program and a range of free holistic services for patients including yoga, therapy and counseling. In 2017, construction began on their new building which will include residential space for patients and their families.
Website: caymanhospicecare.ky
Phone: (345) 945-7447
Email: [email protected]
Breast Cancer Foundation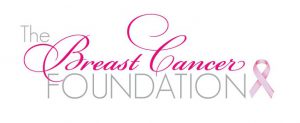 The Breast Cancer Foundation was formed in 2009 to offer financial support to local charities that provide treatment for and education on breast cancer. As well as supporting work in the awareness, treatment and prevention of the disease, the Foundation also helps provide vital training and medical equipment which directly benefits breast cancer sufferers.
The Breast Cancer Foundation additionally have a wellness program which aids in supporting patients through complimentary services such as counseling, massage treatments and exercise classes. The Foundation are able to provide these services through donations and the money raised from their annual fundraising events. They host one of the biggest events of the gala season every October and a Light Up the Night full moon walk each spring, as well as regularly promoting awareness of breast cancer through educational sessions at organizations around Cayman.
Website: www.breastcancerfoundation.ky
Phone: (345) 949-3542
Email: [email protected]
Red Cross
The Cayman Islands Red Cross (CIRC) is a humanitarian relief organization which is part of a wider global operation that has been around for more than 50 years. They primarily help provide disaster management and aid during times of crisis in both Cayman and around the world. They also fund first aid and aquatics training for members of the public, and campaign to increase awareness and prevention of HIV and AIDS as well as child sexual abuse.
In addition to monetary and physical donations, the CIRC also hold fundraising events such as their annual Red Cross Dinner Dance, Golf Tournament and Wind of Hope 5K Run. They run a thrift shop in George Town, and regularly sell donated clothing, books and other items at low prices to locals around the island using their Deals on Wheels van.
Website: www.redcross.org.ky
Phone: (345) 949-6785
Email: [email protected]
AIDS Foundation
The Cayman AIDS Foundation (CAF) is a community-run organization which helps educate the public about HIV, AIDS and Sexually Transmitted Infections (STI), assists in the prevention of them, and helps those who are already affected. Through donations and fundraising, CAF can provide free testing and care for those who suffer from these conditions.
The AIDS Foundation run many fundraising events throughout the year, including their annual Tea Party, Run2Zero 5K and 10K, and an art competition. They rely on volunteers to help organize these events and assist in presenting educational talks about HIV, AIDS and STIs to people around the Cayman Islands.
Website: www.caf.ky
Phone: (345) 946-3029
Email: [email protected]
Cancer Society
Founded in 1995, the Cayman Islands Cancer Society (CICS) is one of the country's oldest charities. It was set up to provide support to cancer patients and their families, promote awareness of cancer and educate people about the risks through presentations at public venues and health fairs. The CICS also run an early detection program which lets those with insufficient or no health insurance have access to vouchers for preliminary health screenings.
The Cancer Society relies entirely on donations to fund their work, and they help boost these with various fundraising events throughout the year. These events include the annual Stride Against Cancer walk, 2017's inaugural Cancer Society Luncheon, Pilates in Pink and various charity car boot sales.
Website: www.cics.ky
Phone: (345) 949-7618
Email: [email protected]
MS Foundation

The MS Foundation was set up in 2016 by Alyssa Christian who was diagnosed with multiple sclerosis herself the year before. She established the charity to help raise awareness of the condition in the Cayman Islands, provide a supportive environment for sufferers of MS, and to offer financial assistance to those who need treatment. They also help friends and close family members of MS patients learn more about the condition and how to care for someone who has it.
The MS Foundation's first major fundraising event was the Pretty on the Outside gala that took place in early 2017. One of the event sponsors was U.S. handbag brand Louise & Eleanor who designed a bespoke bag specifically for the charity. Following its success, the MS Foundation hopes to host the gala every year either in February or during MS Awareness Month in March.
Website: www.facebook.com/msfcayman
Phone: (345) 323-0656
Email: [email protected]