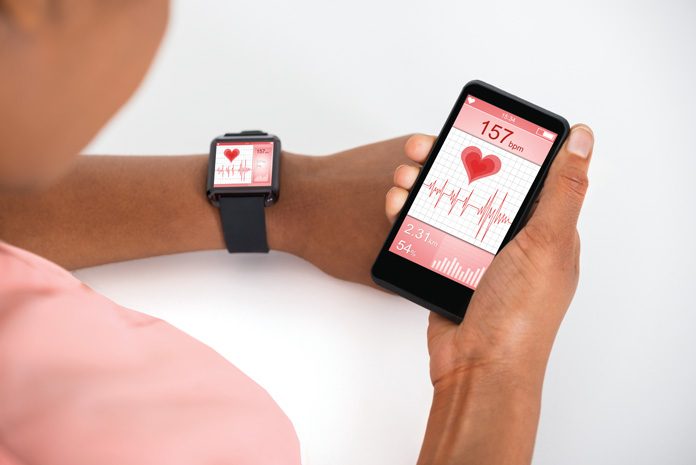 With smart phone technology being such an integral part of daily life, put your device to good use and start tracking your health with some nifty apps. Here is a list of our favorites and how they can help your health.  
Health2Sync 
Diabetes can be a debilitating disease which can be difficult to manage but this app offers a personalized care service, allowing you to record and keep track of your blood glucose data and daily activities. Connect with support networks like the in-app care team, and even get family and friends involved to serve as your glucose control partners. Health2Sync will also give you reminders and tips based on your records to assist you in making timely adjustments. 
Compatible with iOS and Android 
Heart Habit 
This app logs and tracks your blood pressure, stress, diet and sodium intake, exercise and medication to help monitor your blood pressure and heart health. By answering a few simple questions, or logging your actual blood pressure reading, the app uses a daily BP estimate and 10-year stroke risk estimates technology, so Heart Habit will tell you how your heart health is changing that day. 
Receive real–time messages and reminders personalized for you, along with insights in line with the American Heart Association standards. 
Compatible with iOS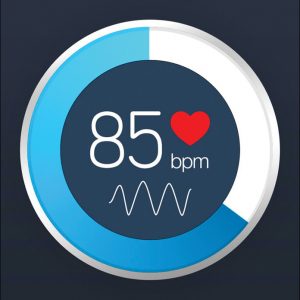 Instant Heart Rate 
This app allows you to measure your heart rate after periods of high or low intensity activity like exercise and sleep. This app is aimed at those wanting to generally monitor their heart rate or to improve and track their cardio fitness. It gives guidelines on heart rate training zones applicable to rest, fat burn, cardio and peak stages, helping you to optimize your workouts and reach your fitness goals.  
To measure your heart rate, place your finger on phone's camera to show resting heart rate. 
Compatible with iOS and Android  
Smoke Free 
This app is a practical and useful tool for people trying to quit smoking. The four-week plan guides quitters through the initial stages of kicking the habit by measuring some day–to–day benefits, like how long you've been smoke–free, the money you've saved, the number of cigarettes you've not smoked and, most importantly, how your health is improving. You will receive motivating messages and earn badges for your progress, record your cravings and learn what triggers a craving, making your attempt to quit more likely to succeed.  
Compatible with iOS and Android  
MyFitnessPal 
As one of the most popular apps available, My Fitness Pal is being used by millions of people to track their food intake. Whether you are trying to lose fat or gain muscle, My Fitness Pal will assign a recommended daily calorie intake, separated into protein, fat and carbohydrates, personalized for your body and goals. Scan your food products with the inbuilt barcode scanner or log food manually from the extensive database. The app will guide you to reach the optimum diet for your goals.  
Track your progress, save regularly used recipes and track water intake and exercise in this easy to use and functional everyday app. 
Compatible with iOS and Android  
Drink Less 
Created by a team of behavioral scientists at University College London, this app is an easy to use guide for those hoping to cut down their alcohol intake. Track how much you currently drink, set goals to reduce your alcohol intake and play games designed to strengthen your resolve and change your attitude towards alcohol. You can monitor the mental health benefits by completing a daily mood diary, so you can better understand the effects of your hangover and create plans for dealing with situations when you may be tempted to drink excessively. 
Compatible with iOS and Android