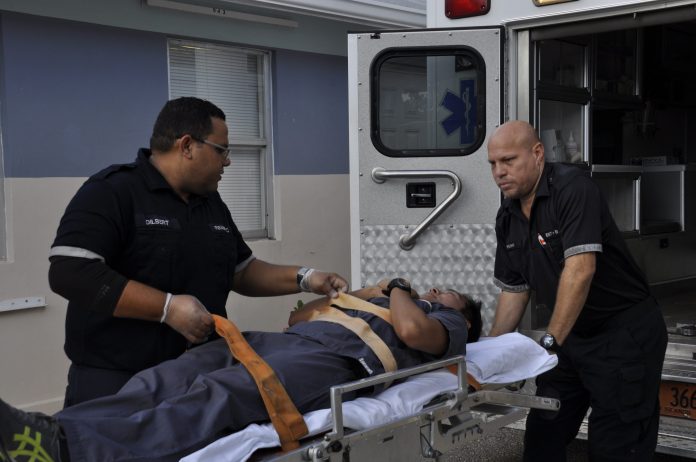 In case of EMERGENCY DIAL 9-1-1
Emergency Action Steps: 3 Cs
If an emergency occurs, stay calm and complete these three emergency action steps:
CHECK
Check the scene, check the person for life-threatening conditions, and obtain consent.
CALL 9-1-1
CARE
Care for the ill or injured person(s). If you are alone, depending on the type of injury or illness, you must decide if you should call 9-1-1 first or provide care first. If you are unsure, call first.
When calling 9-1-1 answer all questions to the best of your ability. Be prepared to provide your name, street address/location, type of emergency and observations of the injured. Listen carefully to questions from 9-1-1 operators in order to assist them in preparing responders to lessen the impact of the situation and enable pre-arrival instructions.
When in doubt always call 9-1-1 and let the experts provide instructions.
TIP: Local calling only requires seven digits. Cayman Islands' prefix code is (345).
Emergency Telephone Numbers
POLICE, FIRE & AMBULANCE 9-1-1
CRIME STOPPERS 800-TIPS (8477)
CRISIS CENTRE HOTLINE 943-CICC (2422)
Non-Emergency Telephone Numbers
GEORGE TOWN POLICE STATION 949-4222/649-2222
BODDEN TOWN POLICE STATION 947-2220/649-2220
NORTH SIDE POLICE STATION 649-2220
WEST BAY POLICE STATION 949-3999/649-3999
CAYMAN ISLANDS RED CROSS 949-6785
CRIMINAL RECORDS OFFICE 945-4924
HAZARD MANAGEMENT 945-4924
Hospitals
CAYMAN ISLANDS HOSPITAL 949-8600
Accident & Emergency 244-2796
CTMH DOCTORS HOSPITAL 949-6066
HEALTH CITY CAYMAN ISLANDS 640-4040
Emergency 526-2108
Sister Islands
Cayman Brac
EMERGENCY POLICE, FIRE & HOSPITAL 9-1-1
POLICE STATION 948-0331/649-0331
FIRE STATION 948-1245
FAITH HOSPITAL 948-2243
Little Cayman
EMERGENCY POLICE & FIRE 9-1-1
POLICE STATION 948-0100
FIRE 948-0011
LITTLE CAYMAN CLINIC 948-0072
LCC – after hours 916-5395