The publisher of Cayman Health has partnered with healthcare professionals to create the Cayman Health Advisory Panel. Acting in an honorary capacity, industry experts are available to give guidance to the publishing team.
Role of the Advisory Panel
Panel members play a pivotal role in providing authoritative information, advising on current and trending health and wellness matters, and linking publishing content with public interest. When requested, their commitment to contribute, review and vet material from a medical perspective enhances the credibility of Cayman Health.
Members of the Advisory Panel
Members of the Cayman Health Advisory Panel are all health and wellness professionals.  Each member stands for a one-year term, however, there are five re-occurring standing members:
Cayman Islands Health Practice Commission – Chair
Cayman Islands Hospital/Health Services Authority – CEO
Cayman Islands Medical and Dental Society – President
Chrissie Tomlinson Memorial Hospital – Chief Administrator
Health City Cayman Islands – CEO or Director
The remainder of the Cayman Health Advisory Panel will be a selection of respected health and wellness industry professionals.
Anyone in the local or overseas medical industry who is interested in joining the panel is welcome to submit their name to the Cayman Health team here.
Recognition of the Advisory Panel
Each panel member is acknowledged for his or her valuable contribution with a short biography and photograph published in Cayman Health Directory and on CaymanHealth.com and receive a framed Cayman Health certificate of appreciation for display.
2017-18 Cayman Health Advisory Panel
Dr. Darley Solomon
President, Cayman Islands Medical
and Dental Society
Dr. Frank Glatz
Cayman E.N.T Associates
Dr. Patrick Auman
Administrator,
CTMH Doctors Hospital
Dr. Pervez Ali
Cayman Orthopaedic Group
Dr. Rick Lee
Original Healing Medical
& Health Clinic
Dr. Ruthlyn Pomares
Chairperson, C.I. Health
Practice Commission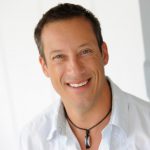 Dr. Sean Childers
Dr. Wolfe's Dental Centre
Dr. Wayne Porter
Dr. Porter's Dermatology Clinic
Gene Thompson
Director,
Health City Cayman Islands
Lizzette Yearwood
CEO, C.I. Health Services Authority
Ms. Barrie Quappe
Cayman Healthcare Consulting
Ms. Laura Ribbins
Fitness Connection
Ms. Lindsay Bridgeman
Cayman Physiotherapy
Ms. Shannon Seymour
The Wellness Centre