Address:
Cayman Islands Hospital, 95 Hospital Road, George Town, Grand Cayman
Phone:
345-949-8600 or 345-244-2823
Website:
www.hsa.ky
Email:
[email protected]
HSA (Health Services Authority) is Cayman Islands' main healthcare facility collective. HSA includes 124-bed Cayman Islands Hospital in George Town, Grand Cayman, 18-bed Faith Hospital in Cayman Brac and Little Cayman Clinic on the nation's smallest island. HSA also includes Lions Eye Clinic, Merren Dental Clinic and District Health Centres.
The Health Services Authority cancer care services involve a multidisciplinary and compassionate team of physicians, nurses, pharmacists and support staff.
The HSA oncology team works with cancer patients and families to develop an individualised plan of cancer care.
This includes state-of-the-art breast cancer diagnostic services and mammography, and a range of services including oncology, haematology and pharmacy services.
Read more about cancer treatment at the Cayman Islands Hospital.
---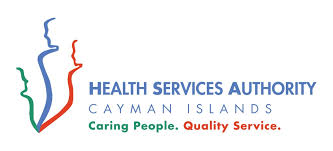 Lizzette Yearwood, C.E.O.
Lizzette Yearwood is the Chief Executive Officer of the Cayman Islands Health Services Authority. A registered nurse, Lizzette has been with the HSA for almost 23 years and has a wealth of experience in healthcare settings overseas. She holds certification from the American Society of Healthcare Risk Management, and has a master's degree in healthcare administration.