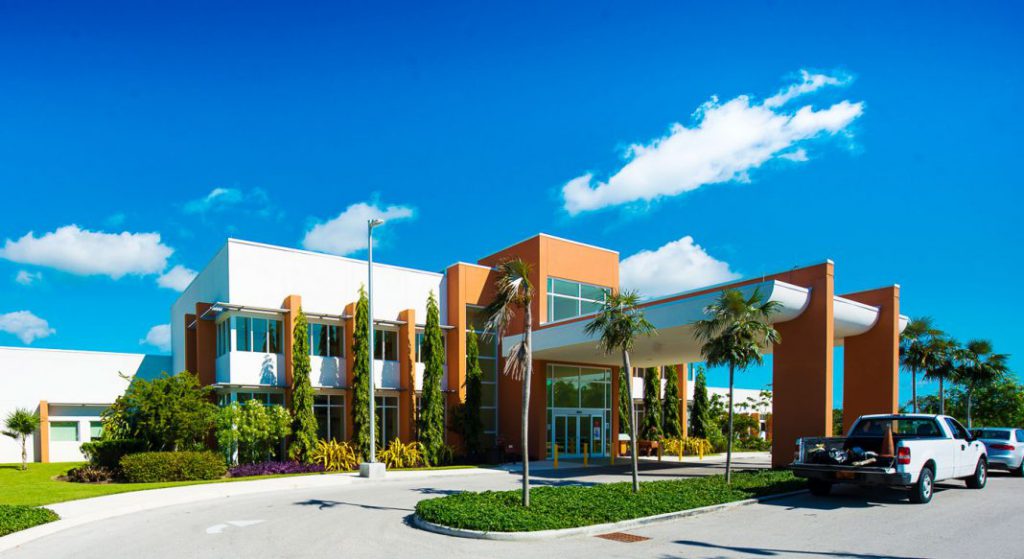 Health City Cayman Islands is a hospital located near High Rock in the district of East End on Grand Cayman. It is part of Narayana Health and was founded by Dr. Devi Shetty.
Health City's mission is to lower the cost of healthcare and make it affordable to everyone who needs it.
Health City attracts patients from the Cayman Islands, the Caribbean, the U.S, and Latin America.
Health City Cayman Islands provides the following services:
MEDICAL SERVICES
Anaesthesiology, Cardiology, Endocrinology, Oncology, Orthopaedics, Paediatrics, Physiotherapy, Pulmonology, Neurology, Urology, Gynaecology, Gastroenterology, Psychiatry.
SURGICAL SERVICES
Bariatric Surgery, Cardiac Surgery, Thoracic Surgery, Orthopaedic Surgery, Neurosurgery, Spinal Surgery, Colorectal Surgery, Gynaecologic Surgery, Surgical Gastroenterology.
DIAGNOSTIC AND THERAPEUTIC SERVICES
Laboratory & Specialized Testing, Advanced Medical Imaging & Radiology, Executive Health Checks, Blood Bank with Apheresis.
ADDITIONAL MEDICAL SERVICES
Advanced Critical Care, Emergency Room and Urgent Care Center, Sleep Lab, Dietary Services, Plastic Surgery Clinic.
VIDEOS