Looking for some help on your health and wellness journey this year? Or simply enjoy using technology to guide and monitor your activities? Here are some great health and wellness apps to try out in 2020.
MyFitnessPal
MyFitnessPal constantly pops up on 'best app' listings, and for good reason. It features an easy-to-use food diary with access to a large database of more than 6 million different foods and restaurant meals. Import nutrition information from your favourite recipes and learn about healthier options.
MyFitnessPal is popular for those looking to lose weight, gain weight, or maintain weight, and who want to track calories to do so. It also connects with over 50 other apps and devices, allowing you to log exercise. A large online community also offers support and motivation.
Cost: Free, with paid upgrade options
Ratings:
4.7 on App Store
4.5 on Google Play
Headspace
Headspace is a mental health monitoring app focusing on meditation and mindfulness. Whether your aim is to manage anxiety, relieve stress, learn breathing skills or improve your focus, happiness and serenity, the app has options for everyone.
A basic course on the app is free, while subscription offers access to hundreds of guided meditations, mindfulness training and breathing exercises.
The app also has a separate sleep section with sleep meditation, music and sleepcasts, along with darker screen and buttons, and a kid's meditation course for the little ones.
Cost: Free, with paid upgrade options
Ratings:
4.9 on App Store
3.8 on Google Play
Sleep Cycle
Sleep is essential for maintaining mental and physical health, and the Centers for Disease Control advises seven or more hours per night. With 35.2% of US adults not achieving this, many may turn to modern technology to help catch more Z's.
The Sleep Cycle app is one option, which monitors sleep and produces detailed analyses which educate you about your sleep patterns. There is also a built-in alarm clock which wakes you when you are in your lightest sleep phase.
Premium features are available such as global statistic comparisons, a weather feature to see how weather affects sleep, a heart rate monitor, sleep aid, and sleep notes section to add life events.
Cost: Free, with premium subscription available for $29.99 per year.
Ratings:
4.7 on App Store
4.5 on Google Play
Insight Timer
This app may help you on your quest to eat more mindfully and live better. It offers a library of thousands of guided meditations addressing an array of wellness concerns from sleeping better to dealing with anxiety.
There is a wide variety of classes to choose from on this app and you can upgrade to receive access to a selection of more in depth 10-session courses plus other features such as offline listening.
There are charts where you can track the meditations you have completed and the time you have spent meditating, and a social platform where you can connect with instructors and other users. It is great for those seeking to cultivate a more mindful approach to wellness overall.
Cost: Free, offers in-app purchases
Ratings:
4.9 on App Store
4.8 on Google Play
Clue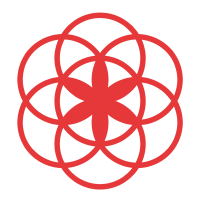 One for the ladies. Clue helps track your periods, ovulation and fertility all in one place. Get predictions including when your cycle will start, ovulation days and fertile days, as well as a place to log symptoms, flow and moods. A built-in calendar allows for reminders of upcoming periods, ovulation and likely PMS and other symptoms. If you use birth control, reminders can also be programmed in. The app uses all your inputted information to analyse your period lengths and highlights trends and irregularities.
Helloclue.com offers answers to period and sex questions and there is also a podcast exploring hormones and menstrual cycles.
Cost: Free, offers in-app purchases
Ratings:
4.8 on App Store
4.8 on Google Play
8fit
8fit is like a mobile personal trainer. The app offers quick workout routines combined with a simple healthy meal planner tailored for you and simple self-care guidance. A range of workouts are available including Tabata, yoga, boxing, HIIT and resistance band workouts, and meal plans are customised with 800 nutritionist-approved recipes available.
The app focuses on encouraging lifelong health changes instead of offering fads and quick fixes and recognises that nutrition plays a large part in facilitating these changes. 8fit is Apple Health and Apple Watch compatible and offers family sharing so up to six family members can use the app.
Cost: Free, with paid upgrade options
Ratings:
4.7 on App Store
4.5 on Google Play