The Cayman Islands benefits from world-class hospitals and medical clinics. There are currently several major hospitals, with two more being built on Grand Cayman.
On Grand Cayman, Cayman Islands Hospital, Doctors Hospital (formerly Chrissy Tomlinson Memorial Hospital, CTMH, or CTH), as well as Health City, offer a wide range of services.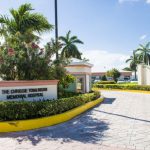 These include lab services, imaging and diagnostics, including ultrasound, MRI, CT scans; surgery, pulmonology, cardiology & cardiac surgery, oncology, internal medicine, dialysis, emergency services and intensive care units (ICU), day procedures, walk-in clinics, sleep labs, bariatric surgery, neurology, and sports medicine.
There are also many walk-in clinics on Grand Cayman, with a limited presence on Cayman Brac and Little Cayman.
International hospitals also cater to Caymanian residents. This is sometimes necessary for specialized testing, equipment, and detection reserved for large facilities with specialized focus, such as cancer treatment (ex. leukemia) or auto-immune treatment, like multiple sclerosis.